Friends of Great Bealings church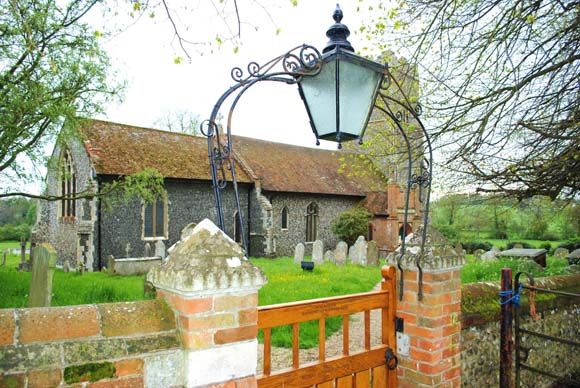 Introduction
FOGBC was launched in 2011. There is a constitution, but the organisation is more a group of people determined to ensure that the beautiful church, set amongst meadows between the two major residential areas, Boot Street and Lower Street, should remain a centre for community activities. There are two or three church services a month, but that is clearly a chronic under-use of what is the only public building in the village.
In order to make better use of the facilities - now enhanced to modern standards by mains water, basic kitchen facilities and a toilet - the Friends organise a programme of events to bring people of all religions and of none into the church to enjoy what the building and the churchyard have to offer. In recent years the church has staged talks, concerts and exhibitions and an Open Evening with Suffolk Wildlife Trust. Off-site, members organise cricket matches, progressive suppers, Plant Sales, Garden Parties, various national celebrations, Open Gardens etc.
Future events
Festival of creative arts and produce
September 8th, 9th, 10th September 2017
Further details are on a separate page here.
Concert: Joyspring - Jazz
Saturday November 4th at 7.30 in the church.
This popular local group can be heard performing at other local venues, including the Crown in Woodbridge. They performed, to great acclaim, at our mid-Summer garden party, celebration the Queen's 90th birthday.
Tickets available @£10, to include refreshments, from the beginning of October from Norman Porter or 01473 735565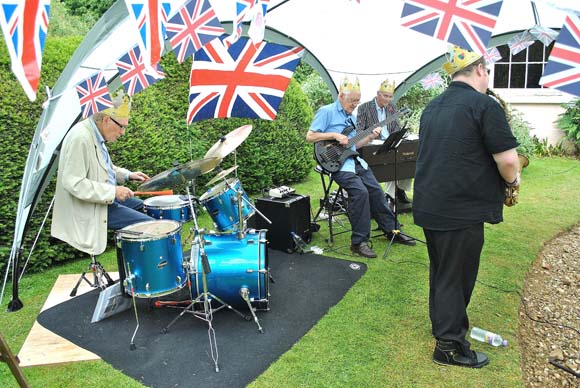 Joyspring at the Queen's 90th Birthday Party - June 2016 at The Lodge

Concert by the Gippeswyk Singers
Sunday 3rd December
Supporting instrumental group. This concert will be co-promoted by Little Bealings Church and Gill Peck
Tickets available @£10, to include refreshments, from the beginning of November from Norman Porter or 01473 735565
Past events
Previous events include an annual Plant Sale, a village cricket contest, talks and wildlife events.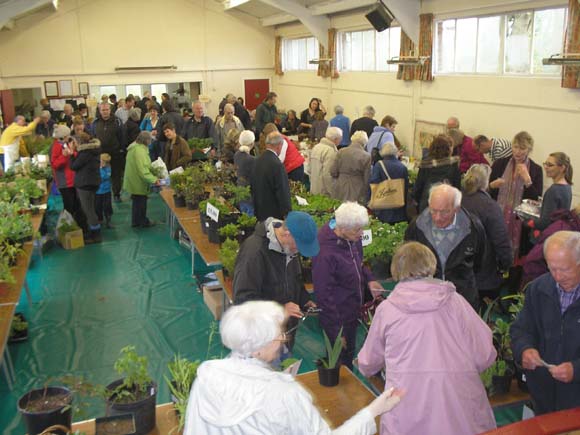 The annual plant sale
Merchandise
An illustrated History of Great Bealings Church is available at the cost of £5.
Various cards are also stocked, including a card featuring a picture of the church painted by local artist Thomas Churchyard.
Please address any queries, inquiries, suggestions, offers etc to Norman Porter (FOGBC and Churchwarden at St Mary's, Great Bealings), tel: 01473 735565.